Early Orthodontic Intervention – Naperville, IL
Improve the Look, Function, and Health of Your Favorite Smile
Braces are well-known for delivering beautiful smiles. However, it's important for parents to know that orthodontic treatment can positively impact other aspects of their child's life, including their ability to chew effectively and speak clearly. That's why the American Association of Orthodontists recommends bringing your little one in for an orthodontic evaluation by the time they are seven. At this point, Dr. Nicole, our dedicated Naperville orthodontist, can determine if early orthodontic intervention is needed (commonly referred to as "Phase 1 Orthodontics"). To learn more about this treatment, you can read on or schedule an appointment with our team!
Why Choose G&G Pediatric Dentistry and Orthodontics for Early Orthodontic Intervention?
Dedicated Orthodontist That's a Member of the American Board of Orthodontics
Convenient Morning, Lunchtime, and After-School Hours
Multiple Financial Solutions Available, Including Flexible Financing
What Is Early Orthodontic Intervention?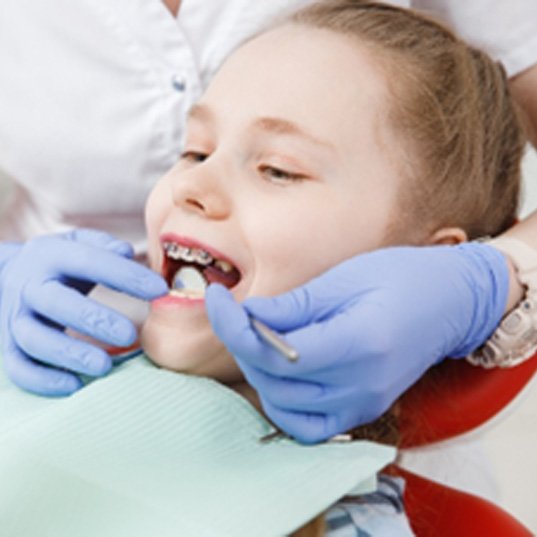 Simply put, early orthodontic intervention in Naperville refers to braces that are designed specifically for children who don't have all of their adult teeth yet. That way, you don't have to wait to address:
Overlapping teeth
Spaced out teeth
Speech issues
Thumb-sucking (and other habits that impact their dental development)
Misaligned bites (i.e., overbites, crossbites, underbites)
Why Is Early Orthodontic Intervention Important?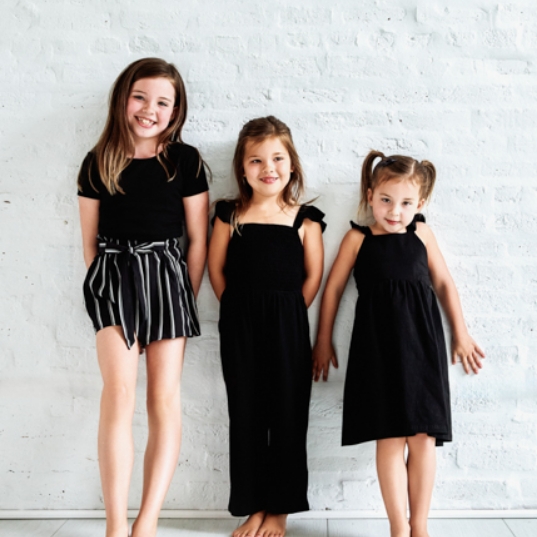 Although there are numerous benefits of early orthodontic intervention, these are three noteworthy ones that parents should consider:
Prevent orthodontic issues from developing – In short, misaligned baby teeth typically mean serious problems are on the horizon. With early orthodontic intervention, we can get ahead of uneven bites, improper jaw positioning, and other common problems that could've required more extensive treatments (like jaw surgery) down the line.
Make future orthodontic treatment easier – If your child does need braces again in the future, their treatment will be significantly more manageable since their orthodontic issues won't be as severe.
Keep your child's smile healthy and functional – As mentioned above, straightening your child's teeth can have a positive impact on their ability to chew and speak. By keeping their smile healthy and functional, you can help keep their confidence high, their diet varied, and their speech clear!
What Happens After Early Orthodontic Intervention?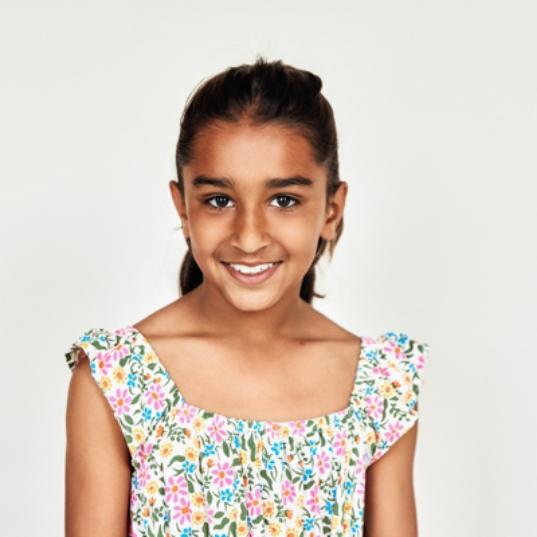 After early orthodontic intervention, we will need to monitor your child's dental development as all of their permanent teeth emerge. If their teeth grow in straight and their bite is aligned, then Phase 2 may not be needed. If it is, don't worry – it will be less intensive because of the work completed in Phase 1.
If you would like to learn more about early orthodontic intervention – from what to expect during the consultation to what common problems this treatment can correct – please don't hesitate to get in touch with our team. We're here to help your child achieve the healthy, happy, and beautiful smile they deserve!