Pediatric Restorative Dentistry – Naperville, IL
Repairing Smiles That Are Still Growing
Tooth decay and sudden facial trauma are two reasons children require pediatric restorative dentistry from our Naperville, IL children's dentist. With the Centers for Disease Control and Prevention (CDC) suggesting that one-third of children who are between the ages of two and five are living with tooth decay, it is essential that pediatric dental offices provide the necessary care to combat these issues and put young smiles on a healthier track. At our Naperville pediatric dental office, you will find that we proudly offer solutions that will stop decay in its tracks, repair damaged or infected teeth with natural-looking materials, and strengthen decayed teeth to prevent tooth extraction. If your child needs restorative care, please don't hesitate to contact our pediatric dental office.
Why Choose G&G Pediatric Dentistry & Orthodontics for Pediatric Restorative Dentistry?
Youngest Specialists in Naperville
Natural-Looking Materials Used to Repair Smiles
Sedation Dentistry Available
Silver Diamine Fluoride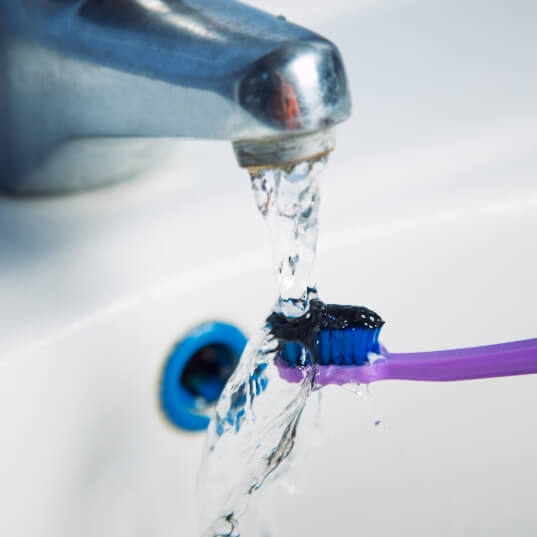 When a cavity has already formed, we can use silver diamine fluoride (SDF) to stop the spread of decay. By applying this fast-acting liquid, the silver immediately kills the bacteria, while the fluoride works to strengthen the enamel and prevent future decay. Not only is this a conservative method of treatment, but it allows us to preserve more of the natural tooth enamel until it is time to place a more permanent filling or crown.
Pulp Therapy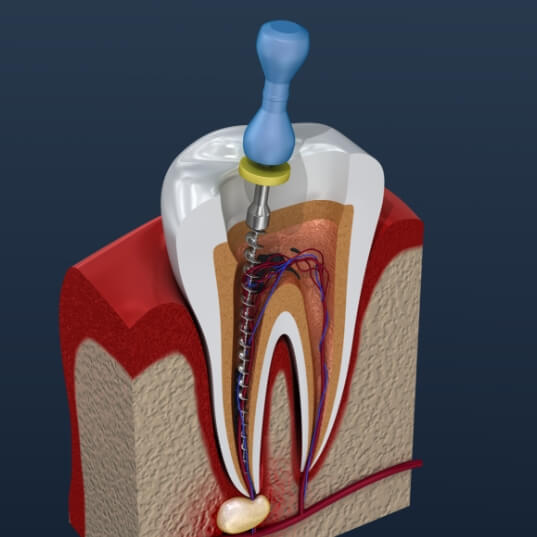 When the tooth's centralized area (the pulp) becomes infected or damaged for any reason, pain is often the most obvious symptom. If your child is complaining of intense discomfort, it is likely they will need to be evaluated by a member of our team who can determine if they need pulp therapy. Similar to a root canal for adults, this process involves removing the pulp and clearing its nearby canals to eliminate the pain and avoid potential tooth extraction.
Tooth-Colored Fillings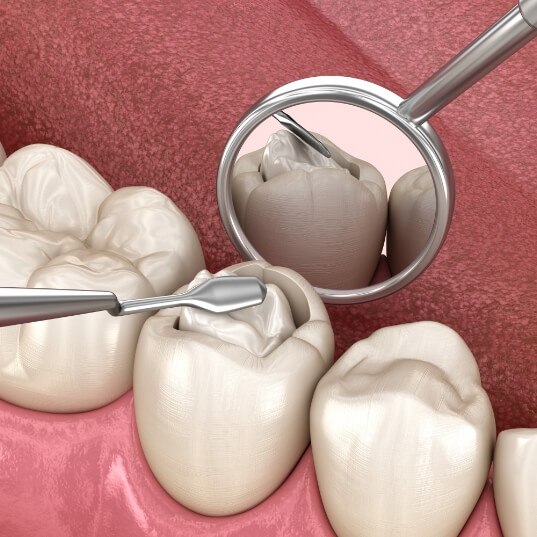 If a cavity manages to form after penetrating your child's tooth enamel, we can easily address the problem with the help of tooth-colored fillings. Using digital X-rays to diagnose the problem, we will prepare your child's tooth by removing the decayed portion and filling it with a tooth-colored composite resin. Not only does this allow for a tight seal to prevent future reinfection, but the color-matched material blends in seamlessly with their smile. Also, because it is a malleable substance, your child will get to keep more of their natural tooth structure as opposed to using traditional amalgam.
Tooth Extractions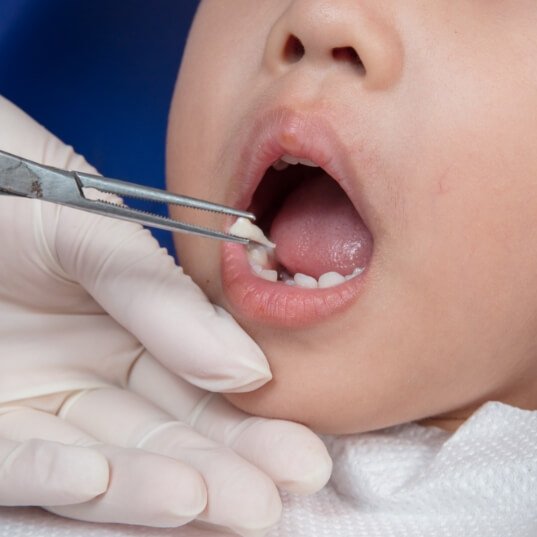 Although our dentists will never recommend tooth extraction as an immediate go-to form of restorative care, it may be necessary to remove a tooth if it puts your child's oral health in danger. Fortunately, we will work to ensure your child's safety and comfort during this time. And we can provide sedation dentistry to calm nerves and create a more relaxing experience.