Orthodontics – Naperville, IL
Straighter Teeth, Healthier Smiles
Dr. Nicole is our in-house orthodontist who is dedicated to helping both children and adults see straighter, more perfectly aligned teeth. Offering an array of orthodontic solutions, she can develop treatment plans based on each person's unique needs, ensuring beautiful results that are long-lasting and life-changing. If you or your child need help to realign your smile, give us a call to schedule a consultation with Dr. Nicole today to discuss your options for orthodontics in Naperville, IL.
Why Choose G&G Pediatric Dentistry & Orthodontics for Orthodontics?
Personalized Care For Every Patient
In-House Orthodontist with Years of Experience
Children and Adults Welcome
Traditional Orthodontics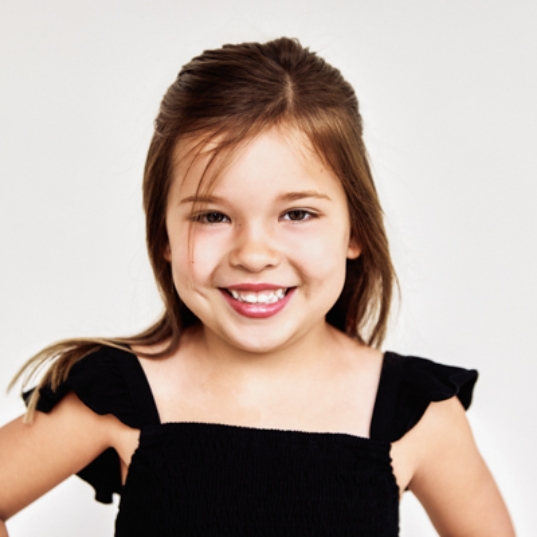 Traditional braces have been around for decades and are proven effective at straightening teeth and realigning bites. With a metal bracket and wire design, this system is capable of addressing even the most severe cases, allowing patients of all ages to see noticeably beautiful results. With the brackets bonded to the surfaces of the teeth, and an archwire applying pressure to keep teeth shifting in the right direction, individuals who choose traditional orthodontics can expect to see results in 2-3 years.
Learn More
Invisalign Clear Braces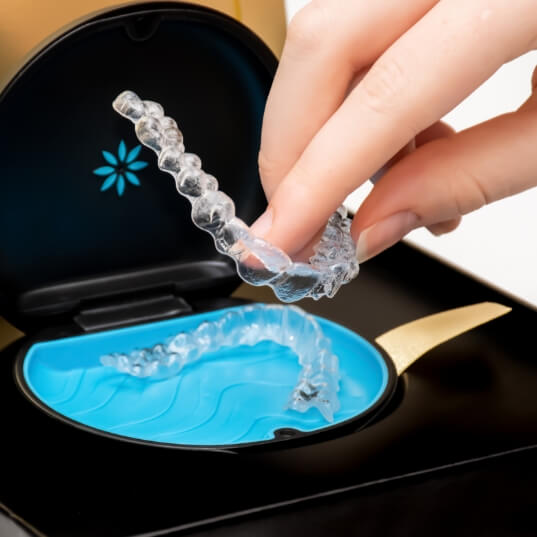 For patients who prefer a less noticeable orthodontic solution, there are Invisalign clear braces. Made up of clear, plastic, customizable aligners, they are worn 20-22 hours a day for 1-2 weeks at a time. Once one set is complete, you are required to swap them out for the next one in the series until you complete the entire set. These trays are not only virtually invisible, but they are flexible, which means you can remove them to eat, drink, and keep them clean. And the best part is that the average treatment takes only 12-18 months!
Learn More
Clear & Ceramic Braces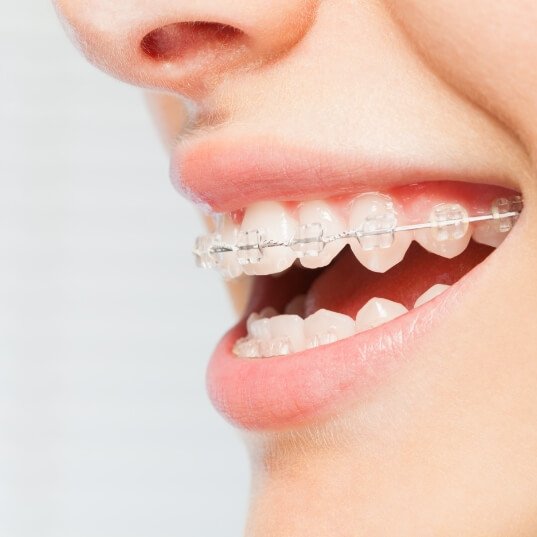 If traditional braces are what you're thinking, but you would rather avoid the metal that causes a spotlight to shine on your smile, there is the option for clear/ceramic braces. Much like its traditional counterpart, the only real difference is the clear brackets and wires that are used. This allows you to embrace orthodontic treatment without worrying about your daily appearance. From afar, many individuals may not even notice that you're wearing braces, and even once they're up close, it will be much less obvious than regular metal.
Early Orthodontic Intervention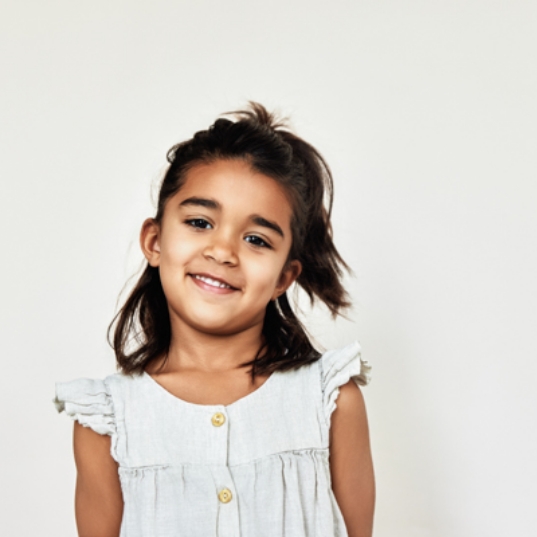 The American Association of Orthodontists recommends that every child should undergo an orthodontic evaluation by the time they reach the age of 7. During this visit, Dr. Nicole will determine if early treatment is necessary. Should signs of improper dental growth be present, we can begin addressing these issues long before all permanent teeth erupt. With treatment only lasting between 6 and 12 months, we can get ahead of many common problems (i.e., bite misalignment, improper jaw positioning, etc.) and avoid more serious oral treatment later on (i.e., jaw surgery).
Learn More
Orthodontic Emergencies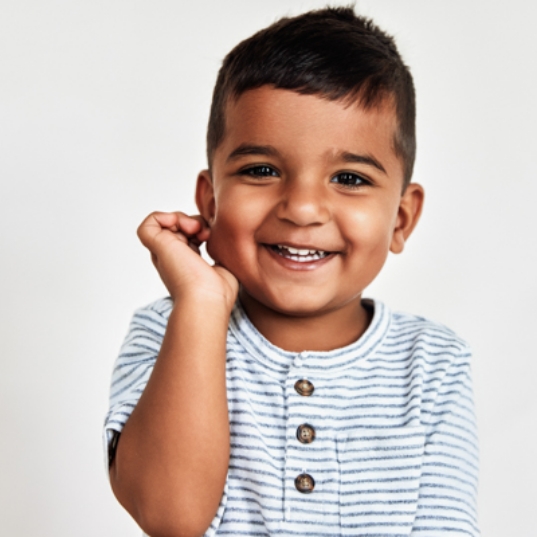 A loose bracket or a protruding wire can put a damper on any situation, which is why we are here to treat these issues quickly. Because orthodontic emergencies come in all shapes and sizes, Dr. Nicole can provide safe and effective solutions to help you or your child avoid delays in treatment and get your smile back to its normal state. We'll also provide helpful tips you can use at home should you experience any minor issues (i.e., oral sores from bracket protrusion).
Retainers & Oral Appliances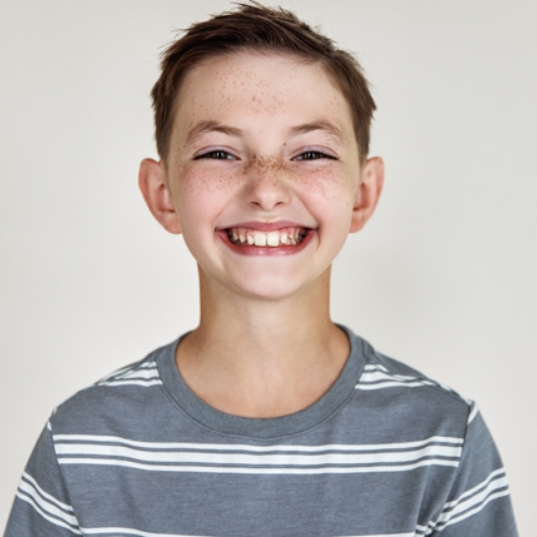 Once the process of wearing braces is complete, orthodontic treatment is not over. In almost all cases, patients are required to wear a retainer or oral appliance to keep teeth firmly in place. Because these structures require time to integrate into their new positions, a retainer can help to eliminate the chances of teeth shifting back to their original spots. Dr. Nicole will go over the necessary timeframe for retainer wear as well as what you can do to ensure your smile stays in place for the remainder of your life.