Emergency Kid's Dentist – Naperville, IL
Immediate Dental Care When Your Child Needs It
As your child grows, there is bound to be an instance that a dental injury occurs and a trip to the emergency dental office is required. Because these situations can occur at the most inopportune time, we offer same-day appointments for young dentistry patients experiencing serious dental trauma. You can simply call and alert us to the situation, so we can work quickly to schedule an appointment with our trusted emergency kid's dentist in Naperville, IL. In the meantime, our dental team will be happy to provide helpful tips to manage the pain and prevent further harm.
Why Choose G&G Pediatric Dentistry & Orthodontics for Emergency Kid's Dentistry?
Sedation Dentistry Available
Safe, Digital X-Rays Used for Enhanced Diagnostic Imaging
Same-Day Emergency Appointments
How We Treat Dental Emergencies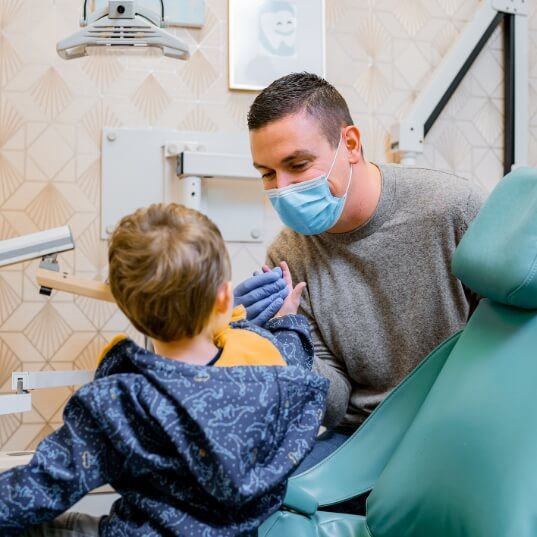 At G&G Pediatric Dentistry and Orthodontics, we are committed to helping your child achieve relief from the pain as quickly as possible. This is why you can expect the following:
Same-day emergency appointment: When calling our pediatric dental office to set up a same-day appointment, a member of our team will evaluate the situation based on your explanation. We'll work to fit your child into our schedule and provide helpful first aid tips to keep them more comfortable in the meantime.
Thorough examination: Once you reach our pediatric dental office, Dr. Cory will work quickly to take digital X-rays and examine their smile to determine the underlying cause of the emergency as well as the extent of the damage.
Review findings: Cory will then compile all the images and findings to create a personalized treatment plan and go over the recommended services that are needed to improve the status of your child's smile.
Eliminate the pain: After an agreement is reached regarding the treatment plan, we will work to eliminate the pain your child is experiencing and address the root cause of the problem. In no time at all, we will have them smiling once again and free of any discomfort.
The Most Common Dental Emergencies
Knowing your child is in pain is never something a parent wants to endure. All you can think about is how to help. This is why we recommend that you call our kid-friendly dental office any time your little one expresses severe dental discomfort. Even if it is not something that is viewed as a dental emergency, it is better that we evaluate the issue than hope that it goes away on its own. But should your child experience any of the below issues, make sure to give our pediatric dental office a call.
Understanding the Cost of Dental Emergencies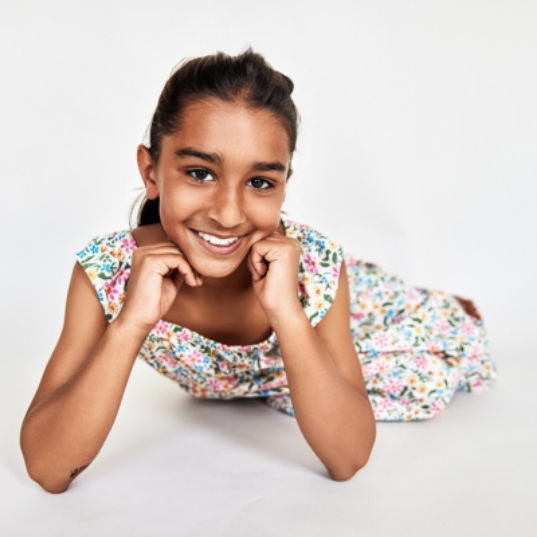 No dental emergency is the same as another. Even if two children suffer knocked-out teeth, many factors can determine how they will be treated. This is why when you bring your child in for an emergency appointment, we will generate a cost estimate once we know how we plan to treat the issue. Based on your insurance plan, they may agree to cover the emergency exam itself, but ultimately, the real cost comes with the type of restorative care that is needed. This is where our team will work diligently to help you maximize your benefits and save on any out-of-pocket expenses.
Keys to Preventing Dental Emergencies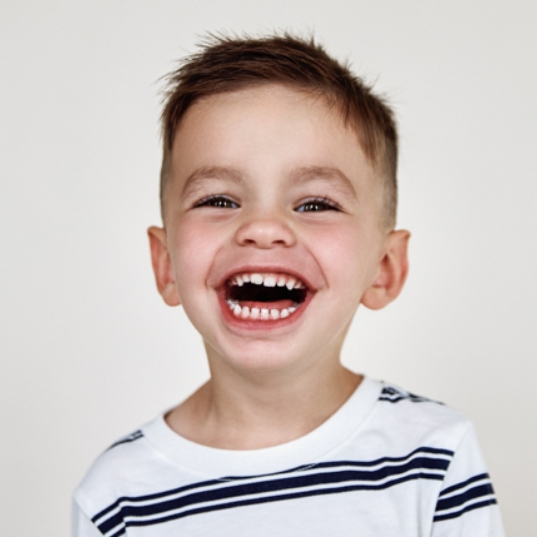 No matter how hard you try, you cannot prevent all dental emergencies. Some accidents are bound to happen, but there are ways you can minimize the potential of serious and prolonged discomfort. Some of the most effective ways to prevent serious dental injuries include making sure your child regularly brushes and flosses their teeth, maintaining their six-month dental checkups and cleanings, ensuring they eat healthy foods, and having them wear a mouthguard while playing sports.