Children's Preventive Dentistry – Naperville, IL
Protecting Smiles From the Start
As a parent, you want your child's smile to shine. But you're not the only one who desires optimal oral health for your little one. Our team at G&G Pediatric Dentistry and Orthodontics also wants your child to embrace good oral habits early on. Why? So they can maintain healthier, more beautiful teeth as they reach adolescence and eventually, adulthood. This is why we are committed to offering preventive dental treatments that are designed to protect young smiles from the start. Dr. Cory and Dr. Nicole will provide helpful tips and tricks that can be used at home while also recommending beneficial services to help safeguard their smiles. Contact us today if you need to schedule an appointment for your child to receive children's preventive dentistry in Naperville, IL.
Why Choose G&G Pediatric Dentistry & Orthodontics for Children's Preventive Dentistry?
First husband-and-wife specialty dental office in the Naperville area
Special Needs Patients Welcome
Fluent in American Sign Language
Dental Checkups & Teeth Cleanings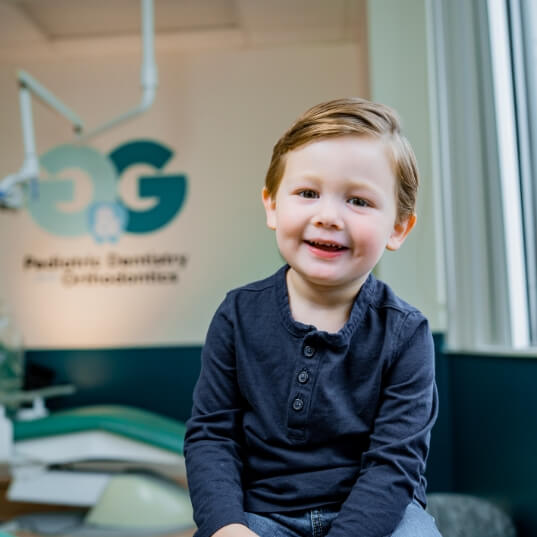 We believe six-month dental checkups and cleanings are essential when it comes to establishing healthy habits early on. It is during these visits that we will carefully examine your child's teeth and gums, making sure there are no indicators of decay, gum disease, or bite misalignment. If anything appears out of the ordinary or abnormal, we will develop a treatment plan to address the issue and get your child's smile back on track.
Dental Sealants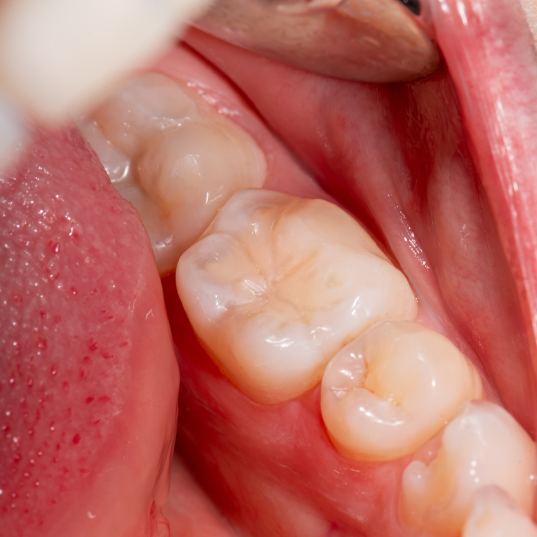 Molars and premolars are some of the hardest teeth for a child to reach when brushing. As a result, bacteria can penetrate the various pits and grooves, resulting in cavities. To prevent this problem and keep these chewing surfaces better protected, we will recommend dental sealants. Designed for children with permanent teeth, these clear coatings are painted on to serve as a barrier between tooth enamel and harmful particles. With proper care, they can last 10 years or longer, but Dr. Cory will check to ensure their placement and security during each appointment.
Fluoride Treatment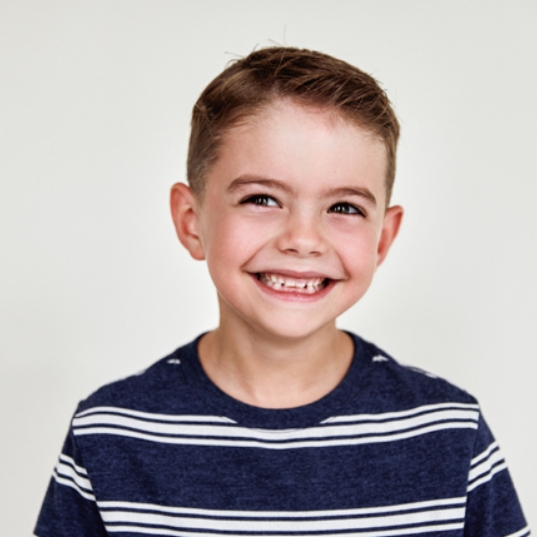 It is not uncommon for most children to be considered high-risk for cavities. Whether it is because of novice oral hygiene habits, genetics, or consuming too many sugary foods and beverages, ensuring greater protection with the help of fluoride is essential. Although it is commonly found in city tap water, fruits, vegetables, and toothpaste, your child might need additional treatment, which we can offer during a regular checkup. In a matter of minutes, we can apply a varnish to the surfaces of their teeth that will strengthen the enamel and combat tooth decay. Completely painless and highly effective, these quick applications can keep teeth better protected in between appointments.
Non-Nutritive Habits
Thumb-sucking and pacifier use is normal for infants and toddlers; however, these common practices can lead to serious oral development issues if continued into childhood. At G&G Pediatric Dentistry and Orthodontics, we will offer helpful tips and tricks to minimize and eliminate non-nutritive habits so that your child is unphased by the changes. As a result, they will be less likely to suffer the consequences of continued bad habits that can cause bite misalignment, facial abnormalities, and spacial issues inside the mouth.